Reach your full potential with us
Do you want to grow in one of the most in-demand industries in the world? Join us and become a part of the FMCG industry, present in the everyday lives of every consumer!
We know that, in order to cater to the needs of the market, we first need to cater to the needs of our team. Behind our products are hundreds of satisfied employees from different European countries. Check for current job openings and apply to join a team of extraordinary people who, together, build up one of the best companies in the premium dairy products market!

Job openings
Benefits
An employment contract
A VIP LUX MED medical package
Life insurance
Multisport card contribution
Flexible working hours
Special occasion vouchers
Real development opportunities
Informal atmosphere at work
Office in a convenient location (close to the city center) - nearby tram line, SKM, bus terminus, P&R
Job openings
Want to build a career with us? Check for current job openings and apply to join our team!
Haven't found an offer you like?
Contact
Our recruitment process
For us, transparency, trust and clear rules are the pillars of good employee relations, which is why we ensure them already at the stage of the recruitment process. See how we recruit step by step!
Sending CV
Call
Meeting with a potential supervisor
Decision and feedback
Onboarding

We know that starting a new job may be stressful, so we make sure to give our new Employees a friendly and comprehensive onboarding.
Throughout the first several days, you will learn about your duties and the way we operate. We will also make sure you're comfortable and safe by introducing you to our team and providing work and OHS training.
We remember that adjusting to a new job requires time, so we will make sure you acquire new skills at a pace that matches your needs. More experienced employees will be glad to share their expertise and introduce you to our company's workplace culture.
Our Employees' comfort and safety are crucial when it comes to planning the company's operations and development.
Our workers
We create diverse jobs and hire employees to work in: office, warehouse and production. See what these places are like!

Office's workers
They take care of all formalities, develop cooperation with our Partners and acquire new ones. They work on improvements inside the company and implement the company's marketing plans.

Warehouse workers
They take care of the proper storage of products, complete orders and make sure that our products reach Partners and Consumers on time.

Our Employees about us
Working for us is perhaps best advertised by our Employees themselves. This is what they say about working for our company!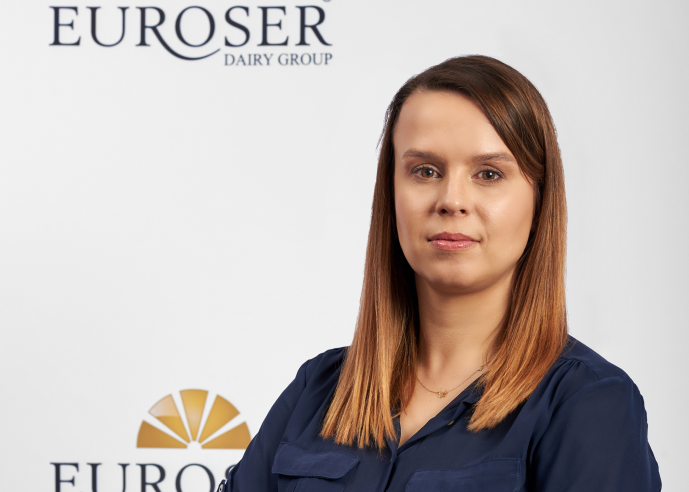 Kinga Sowik
warehouse manager
Fantastic work environment and a good career development path.
Marzena Zgierska
Warehouse Leader
Above all, a close-knit team, a pleasant atmosphere and enjoyable work, plus a good salary.
Iwona Lempkowska
independent accountant
Comfortable work environment, great opportunities for development and enriching one's professional experience.
Paweł Giełdowski
Warehouse foreman
I like the conditions created by the company - not only performing my duties is a pleasure. In a nice atmosphere you can also spend time at the employee canteen, where you can have a hot meal.
Monika Bukraba
International sales support specialist
For me, team support is vital, and we have never been short on this.
Aleksandra Muszyńska
Foreman - Packaging Production
Good jobs with good conditions.
Ewa Wrzosek - Strzelczyk
HR Manager
It's a great feeling when you know you are a part of a well-functioning company.
Tomasz Firlej
Machine operator
I sincerely recommend cooperation with Euroser - I started as a production worker. Today I manage my team on the slice line. The senior management appreciates people who stand out.
Andrea Paszko
senior expert specialist
What I value about my job is being able to gain experience as well as the friendly atmosphere in my team.
Andrzej Piotrowski
regional sales representative
I appreciate the dynamic changes in the way the company is operating.
Magda Benning
customer service and purchasing manager
The company offers numerous communication and soft skills trainings for team leaders.
Paulina Marcińska
quality and foodlabelling specialist
Work in a close-knit team, enabling you to gain valuable experience!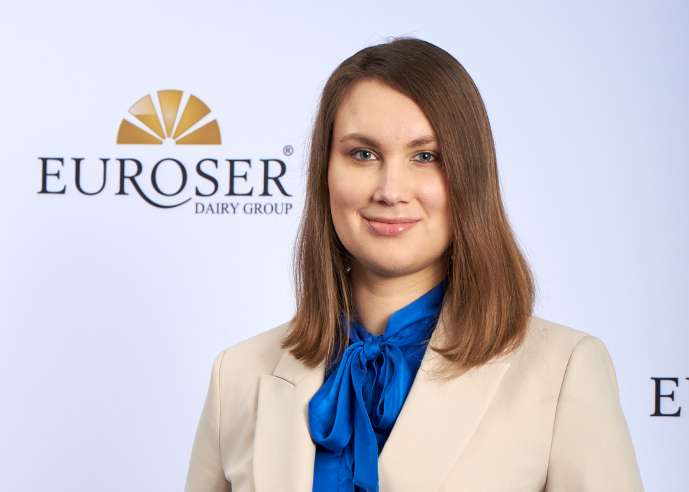 Paulina Westerby
Brand manager
It feels nice to know that we all contribute to our working conditions and the improvement of the company. The employer takes into account new ideas and creative solutions provided by the employees.